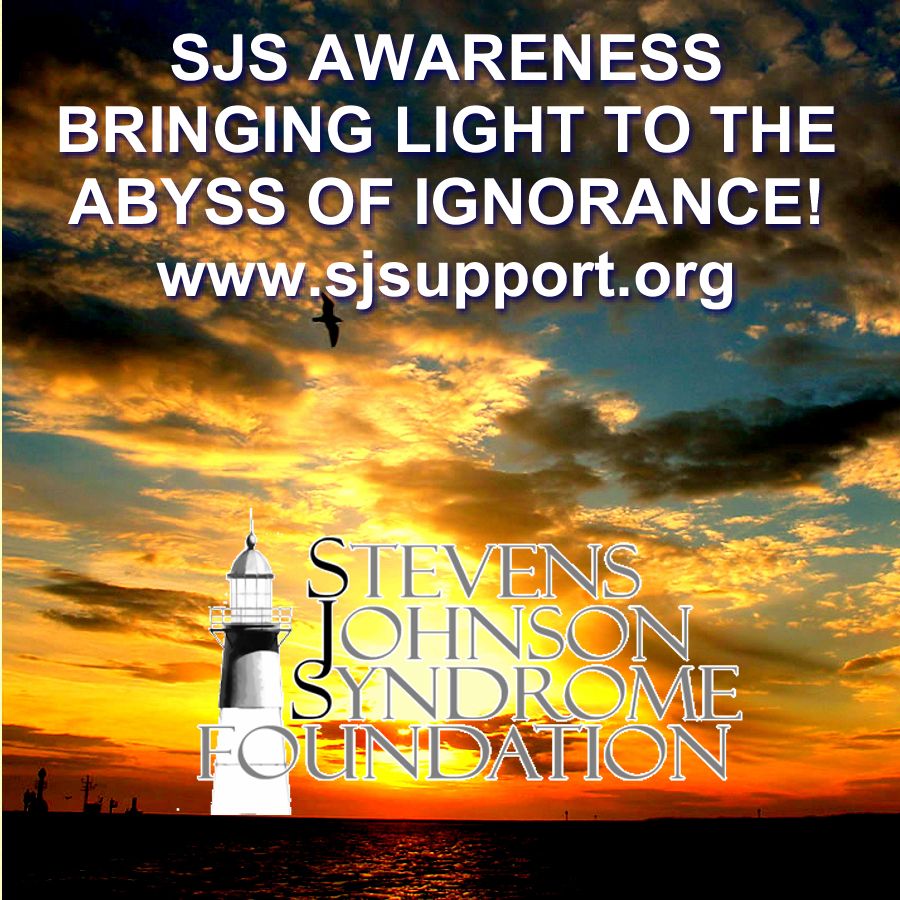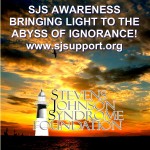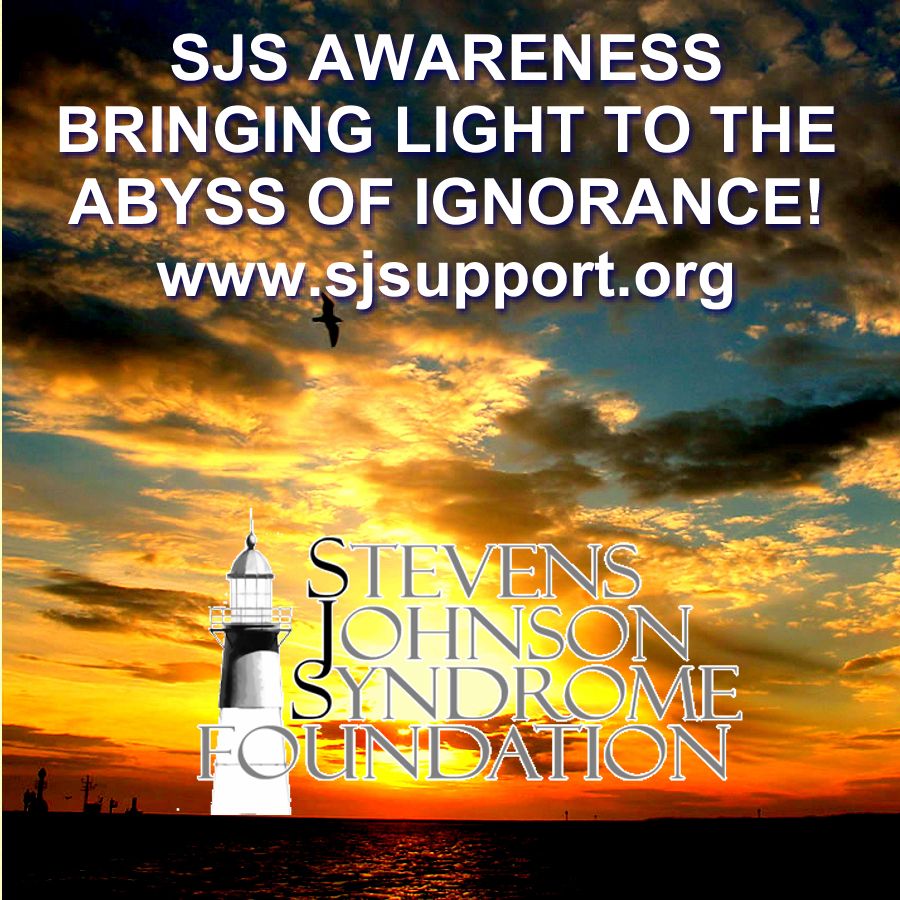 Tell the FDA we need a mandatory adverse drug reaction reporting system by medical professionals of all severe drug reactions including Stevens-Johnson Syndrome!
 Over 200 thousand people each year die from adverse drug reactions but the cases are probably higher due to a lack of reporting!
No one has an accurate count of SJS because there is NO mandatory reporting system required by medical professionals. Only a voluntary site for patients. A mandatory reporting system will enable the FDA to see which medications have a higher incidence of adverse reactions leading to labeling changes and safety for consumers.
Please help us.
http://www.thepetitionsite.com/4/mandatory-reporting-system-of-adverse-drug-reactions/
Welcome
The Stevens Johnson Syndrome Support Group originated in May of 1995. The Group's purpose is to provide emotional support for people with Stevens Johnson Syndrome and Toxic Epidermal Necrolysis.

August is SJS Awareness Month. Please visit our facebook page to help spread awareness of severe allergic drug reactions. Find out about Steven's Johnson Syndrome before it finds out about someone you love.
Support
Do you need more information?
Please see our
Support
page. We are here to take your call 9 am - 4 pm MST @
(303) 635-1241
Contact us
P.O. Box 350333
Westminster, CO 80035
Tel - (303) 635-1241
Email - sjsupport@gmail.com